A New Direction
Wednesday, March 04, 2015
I'm sitting on the edge of my bed, my suitcase is lying open in front of me, it's almost packed. Some clothes are spread on the floor, and so are the pieces of my broken dreams.
Okay, maybe that's a bit exaggerated, but that's just how it feels. I feel like I failed. Don't get me wrong, I've actually had a fabulous life and I've achieved a lot, but I haven't really been myself in the past few months.
But before I explain everything, let me first introduce myself. My name's Rafael Grant, also known as Rafi101 and I come from Austria. Some of you know me as the founder of RNTM, others might know me as the head designer of Spice Couture.
You know, it all started with a dream. I was very ambitious and determined to make it big in the glamorous world of Dollywood. Though it was very hard for me to crack into the elite of Stardoll, I managed to get recognized through my project called "Rafael's Next Top Model" which I had founded in 2010. Soon after the successful end of Cycle 1, I moved to Dollywood to focus on becoming a well-known graphic and fashion designer. There I got to know a girl named Claire Elise with whom I founded Spice Couture. Unfortunately, Claire left the company before we could even release the first collection, so it was now my task to finish the collection all on my own. And I succeded. Some more collections should follow soon...
RNTM was going on really well, too. I could also improve as a graphic designer by participating in SNTGD. I was living my dream and becoming more and more well-known, until the turning point of my life came.
I don't know why it happened or what caused it, but in September 2013 I started to feel less happy day by day. I soon suffered from a heavy depression. But that didn't stop me to continue fighting. I brought RNTM Cycle 6 to an end and wanted to continue my work with Spice Couture. I could still release two more collections for summer 2014 (though one of them hasn't been fully completed yet), but that's it. I cracked.
I just couldn't go on. I was a wreck. My first two collections of Spice Couture didn't seem to please the general public and I got heavily critized for designing tacky, childish clothes and using anorexic models for the fashion shows. I also had to deal with family issues and friends who turned on me. I felt so insecure and depressed that I started to cut myself. I just didn't feel welcome in Dollywood anymore. After a very scary panic attack in summer 2014 I evetually decided to leave Dollywood and return to my home town in Austria. I simply needed time to solve some problems and find out who I really am.
Now I feel strong again and I'm ready to start a new chapter in my life. I have a new direction, and my destination is called:
New York City!
The big apple ... where you can make it big!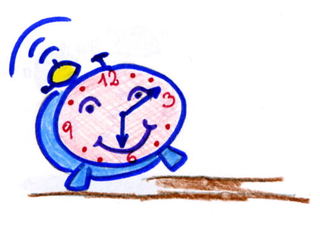 Next day: It's 6:15 am, I have to get up and get everything together so I can leave on time. I'll travel to Vienna airport where my plane to New York leaves. It is scheduled to take off at 2:00 pm. I pray they won't delay it, I'm already too excited.
1:00 pm, here I am in the departure hall of Schwechat airport in the middle of Vienna. I got my ticket and my luggage with me, so yeah, I guess I'm ready.
I'm gonna pick up a coffee at Starbucks before my plane takes off.
This is gonna be a long flight....
I have my earphones plugged in, silently looking out of the airplane window while "Happy" by Marina and the Diamonds is playing on my iPod ...
See you in New York!
Rafael xx